It all started from a humble beginning. With one driver and truck, and a large heart, a company was created known as Lambs Tankers. With a single Kenworth truck, it was just the start of a much larger diverse operation. Today, Lamb's Trucking includes a fleet of shining new fleet of Western Star trucks from 8 to 40 ton pickers, 300 inch big bed, tandem & tridem texas bed trucks, and a full range of over 300 rental products.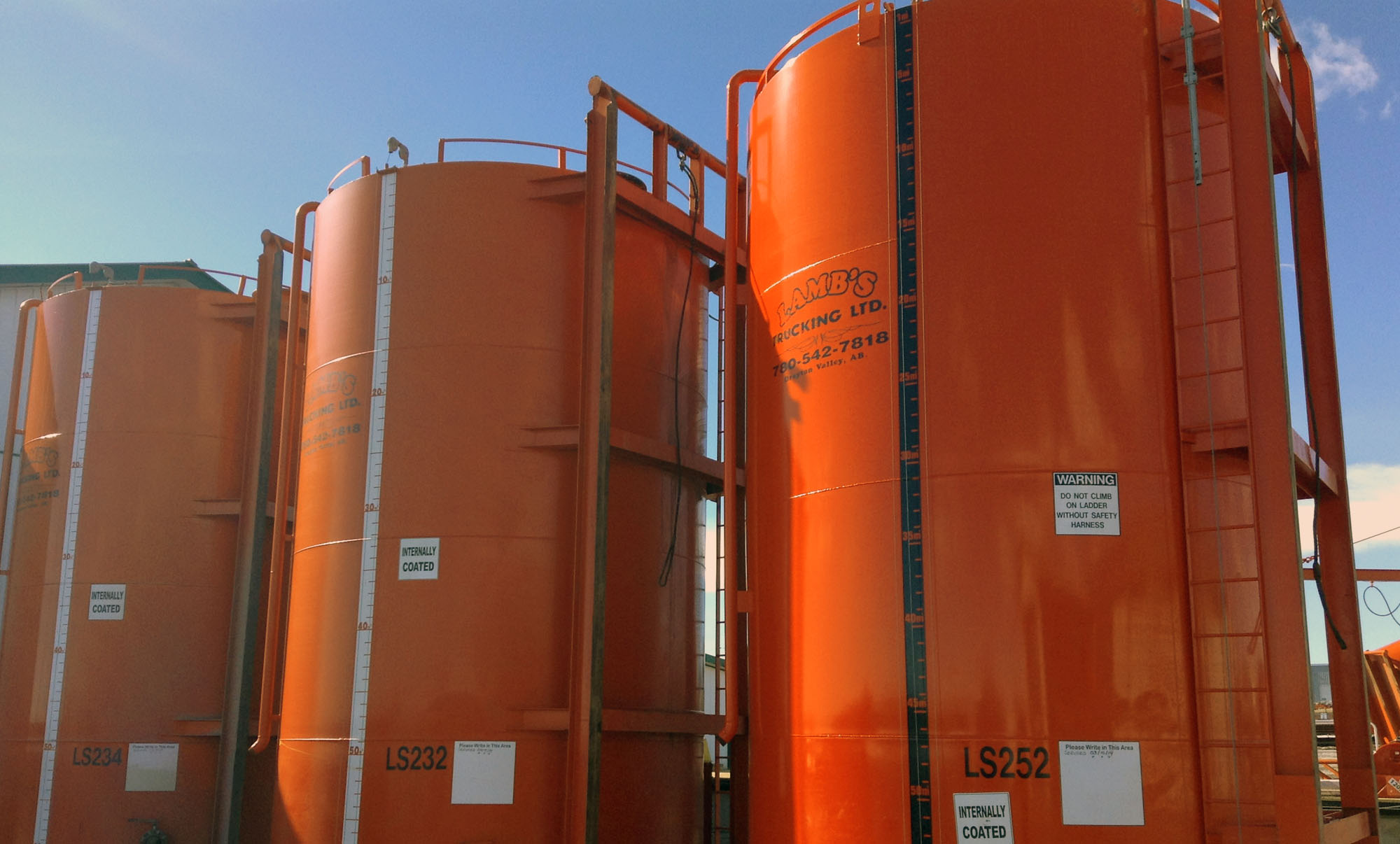 Lamb's Trucking & Oilfield Rentals is based in the town of Drayton Valley which is located 80 west of Edmonton. Drayton Valley is a very busy hub for the oil-patch in central Alberta. Their base operations include three secure yards with to store and maintain their line of equipment. Two large truck barns along with a full 100ft wash bay to accommodate truck and trailer.
Lamb's Trucking have established itself with key relationships with some of the major Oilfield players located in the Drayton area. Their impeccable safety record is one of the main reasons Lamb's maintain these key relationships with these companies. Through innovative and entrepreneurial thinking in all levels of their operations, some creative oilfield design products have been accepted well from their clients. These innovative equipment designs are the result of impute from its field employees to front office management.
Committed… Responsible… Safety Performance
Lamb's Trucking is committed to conducting its activities in a manner that will safeguard the health and safety of our employees, other persons, the public, and protect the environment.
All levels of management are responsible and held accountable for providing and maintaining a safe work enviroment with proper procedures, training, equipment and programs for ensuring work is performed to accepted standards.
Management supports a corporate policy that not only complies with relevant legislation, but also encourages other initiatives for protecting the safety of all personnel, the protection of the environment, the protection of our property and the property of others.
Employees, including subcontractors, share the responsibility to work in a manner, which safeguards themselves with equal concern for co-workers, public and the environment.
We expect excellence in environmental and health and safety performance to be achieved through careful planning and the support and active participation of everyone.
The success of our safety program can only be attained by the consistent and skillful attention of all our employees to perform their function in a manner which protects themselves, their workers, the general public and the physical assets of our company, which is vital to our future progress and growth.
No safety program can hope to be successful without the enthusiastic, intelligent and active support of all employees. To this end, we have a common goal.
A Healthy Community…Is Supported By Strong Corporate Behaviours
Lamb's Trucking recognizes that they cannot have a healthy growing business unless the communities they serve are healthy and sustainable. As an Oilfield service company, they have committed themselves to improving the quality of life in the communities where they do business. Each year, Lamb's receives numerous proposals for a variety of initiatives, programs & events.
Lamb's demonstrates their social responsibilities thru donations to charities and various community groups that they are passionate about or are reflective of their business purpose. Its been their experience that it can be a great way to give back to their community & help support causes that need their help.